MCAP 2023 Annual Human Services Conference
The Maryland Community Action Partnership (MCAP) will host the 2023 MCAP Annual Human Services Conference on May 1-5, 2023 in Bethesda, Maryland.
REDEFINING POSSIBILITIES
Strengthening Families & Communities
The conference provides an exciting forum for the exchange of practical knowledge and new strategies. Conference sessions are designed to empower attendees to interact with each other, find inspiration and put into practice what they learn.This is a wonderful opportunity to connect with colleagues and partners across Maryland, Delaware and the District of Columbia.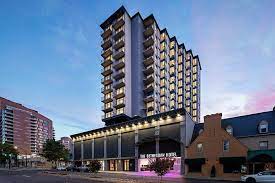 Venue and Info
Venue Details
The 2023 Human Services Annual Conference will be held at the Bethesdan Hotel. The Bethesdan, in Bethesa Maryland…
8120 Wisconsin Avenue
Bethesda, MD 20814